Create your own customised security alarm system quote - and then our engineers will professionally install it for you.
Start by selecting your preferred top-level product and simply add any extra features you require.
To speak to a specialist about choosing the best devices to meet your security needs, contact us.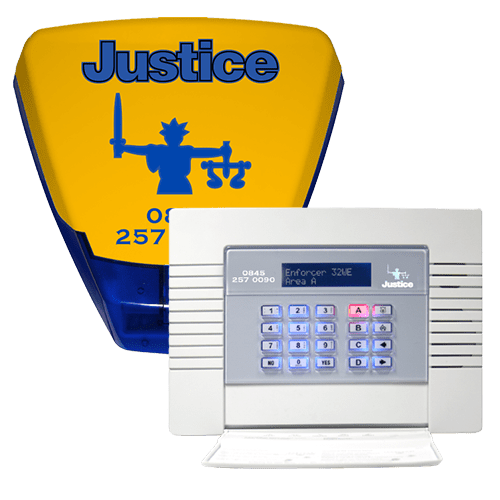 Controls and Sounder, starter kit
Our control panel links wirelessly to all the connected security devices and activates the alarm system when appropriate. Up to 32 devices can be accommodated as well as remote access facility via a secure smart phone/tablet app (via your home wi-fi or on monitored systems via the secure alarm monitoring network)
Your System will also have the following benefits
App facility (get notifications on your smart phone or tablet)*
Full Police and/or Keyholder monitoring facility*
Remote servicing facility
LCD display
2-way wireless technology
32 wireless and 2 wired zones
We have included our popular external delta bell which incorporates loud siren and strobe lights to indicate when an activation occurs.
* Subject to subscription after the first year.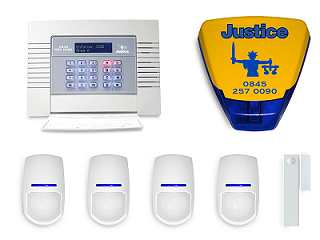 Standard Package 1
Our standard Kit 1 package is perfect for a small to medium size home, simple to use and receive notifications on your smart phone, see who set unset the system bypass zones arm and disarm remotely
32 zone wireless Control Panel
Outside sounder and strobe
4 Wireless PIR movement detectors
1 Wireless Door contact
Professional Installation by Directly employed NSI engineer
24/7 Alarm monitoring and Police response *
Remote servicing and app access **
* Optional
** Free for the first year then included in comprehensive maintenance
To complete your quote, select your specific requirements from the list of inertia sensors, movement detectors and door contacts below.
Add Ons

Inertia Sensor
A Wire free inertia shock sensor is designed to detect the shock frequencies (of up to 3 Metres) resulting from a possible intruder attempting illegal entry by force to the structure to which it is fixed such as banging on a window or door. Available in 3 colours to suit fixtures white, brown or grey.
Our Experts Tip: install to vulnerable windows or door frames gives perimeter protection when set whilst free movement by occupiers in within the property.
£60.00

Movement detector (PIR)
PIR Sensor. A wire free multi beam dual element passive infrared movement detector with a detection pattern of 90 degrees arc and spread of up to 12m. These detectors can cover an entire room and will pick up movement when the system is armed.
Our experts Tip:- Install these detectors in any downstairs room and one on the 1st floor Landing
£65.00

Door Contact
A surface mounted door/window contact. This unit comes in 2 parts and is fixed to a door or window and frame such that if it is opened when the system is set an alarm activation will occur. Available in White, Brown or Grey to suit the frame colour it is being fixed to.
Our experts Tip: Use these devices on your entry route (i.e. front door) and any ground floor external doors.
£60.00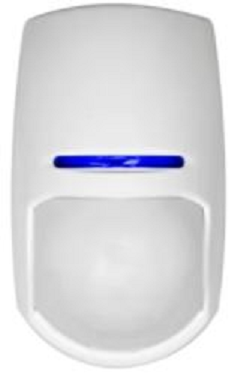 Dual Tec Detector
Wire free Dual technology device, uses both Microwave and Passive infra red (PIR) for better false alarm immunity.
Our Experts tip: Use in harsh environments such as garages, conservatories and outhouses.
£93.60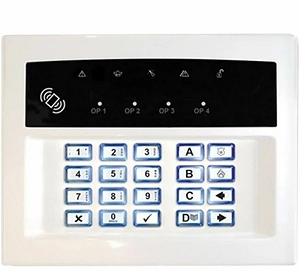 Wireless Arming Station
A Wireless Arming Station can be sited on the entry route. This unit can be used to set or unset the system via a code or Tag
Our Experts Tip: Use as an additional access point such as a garage, entrance through a rear door or on the first floor landing.
£108.00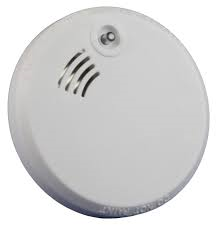 Smoke Detector
For early detection of smoke from fire , will activate the main alarm panel.
Our Experts Tip: Use a minimum of one at each floor level e.g. Hall and 1st Floor landing also vulnerable places such as garages and flammable storage areas.
£95.00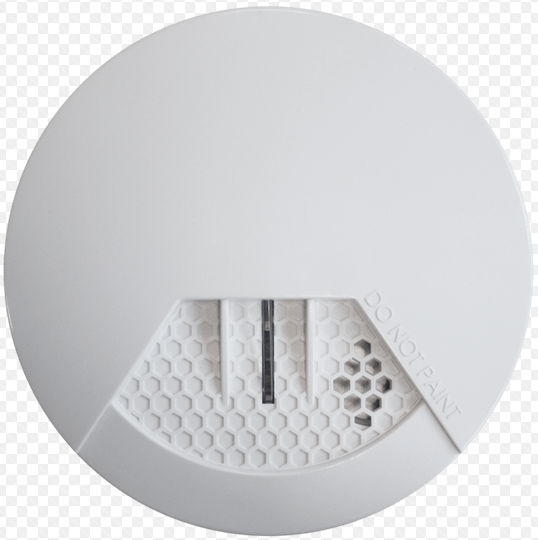 CO Detector
Early Detection of Dangerous Carbon Monoxide Poisoning. wireless unit reports back to the main panel and activates the alarm even if unset at the time.
Our experts tip: Use in rooms with boilers or gas fires
£95.00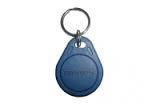 Setting Tag
Set Unset Tag use instead of a code just present the tag to the keypad to set or unset your system. Keep it on your keyring saves you entering a code each time. Can be easily programmed out of the system if lost and a new one programmed in.
Our Experts Tip: Useful for people who have problems entering codes or have restricted eyesight.
£12.00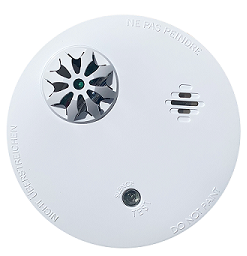 Heat Detector
Wireless Heat Detector will detect heat above 57 Degrees C , loud and obvious noise , low battery Indicator, will activate the main alarm panel even if unset at the time.
Our Experts Tip:- Install in Kitchens, Boiler rooms and Laundries where steam or smoke would normally activate a smoke detector
£95.00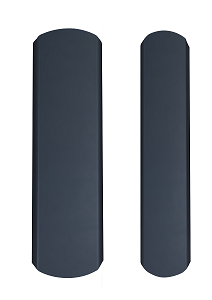 External Door Contact
External IP66 rated waterproof door contact
Our experts Tip:- Ideal to secure sheds, tool boxes, outhouses and Garden Gates
£72.00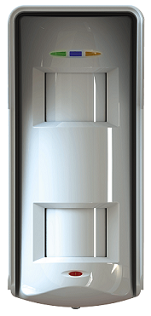 External Movement Detector
External wire-less movement detector. This unit has a volumetric coverage of up to 10 Metres, Tri-Signal Detection logic, Anti-masking technology and Anti-sway Analytics. When activated can be programmed to turn flood lights on , activate the internal alarm or send notifications via the app.
Our experts Tip:- Use this device to cover your front drive, rear garden or side alleyway.
£99.00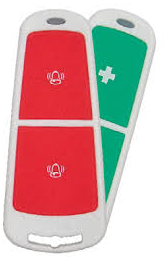 Remote PA or Medical Alert Button
PA / Medical Alert Button with wall mount use to summon help either via the app or our Alarm Monitoring Centre (1 unit only shows colour option PA Red or Medical Green
Our experts Tip:- Install near to the front door or by the side of the bed can be removed from its mount and carried around
£68.00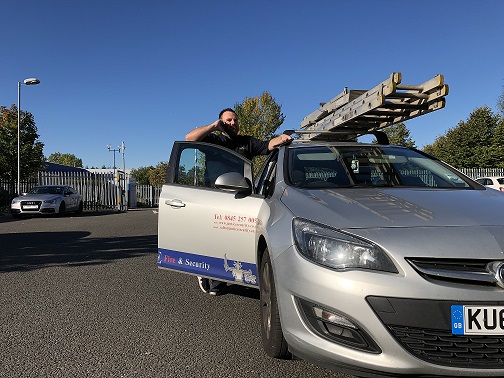 Comprehensive Maintenance
Annual comprehensive maintenance. Our engineers will visit your property once a year to check each component of your system. Included in the annual charge are all call outs, labour and parts used, use of the app, remote services and 24/7 access to our emergency service. All new systems get the first year for free £14 per month by Direct Debit thereafter
£168.00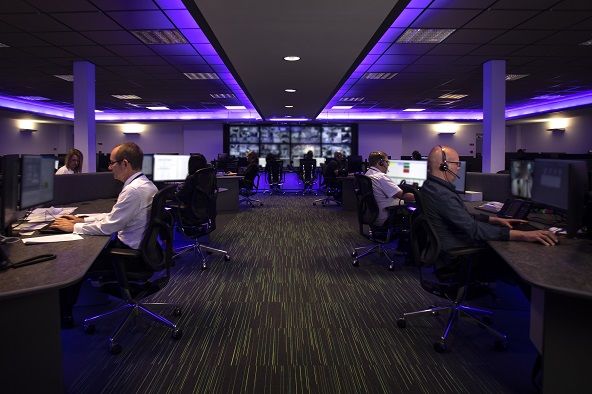 Single Path Alarm Monitoring
Single path alarm monitoring enabling your system to be monitored for Police and/or keyholder response as well as a user app via smart phone or tablet. Includes supply and connection charge and first years monitoring. After the first year £12 per month *
* £12 per month after year one apply plus a one off Police URN charge if required please enquire for further details . Monitored systems need to be maintained as well.
Our Experts Tip: A monitored alarm is the ultimate protection for you and your property , have the Police immediately summoned if a panic button is pressed or a confirmed intruder alarm is activated. Have your keyholders notified if you are on holiday or not available.
£205.00
Thank you for placing your order. To submit your quote please follow the link below to review your basket and enter your details in our form.
Check your quote